After an uncertain few months, and a week wherein people believed MtGox to be gone for good, taking all their money and bitcoins with them – MtGox have issued a press release today that attempts to put the blame at the hands of the Bitcoin protocol, with this "New Vulnerability". The issue is, however is that its anything but new, and nor is it a problem – If you are using the Bitcoin protocol correctly.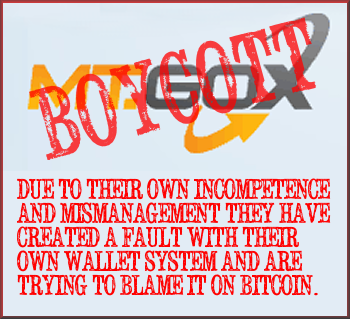 This Press Release is proof of only one thing – MtGox have decided to ignore the proper bitcoin protocol in favour of their own "hodge-podge" system that seems to just "get things going by" – without any concern for the security or safety of their customers, or their customer's funds.
Now that they have discovered that an issue that is already handled by Wallets since 2011 is playing havoc with their withdrawals system, they decided to do the completely wrong thing (morally), and blame the bitcoin protocol for what is clearly a developmental oversight on their behalf.
Of course, this is being nice and assuming that the oldest bitcoin exchange currently running was completely unaware of this issue, and that this is an honest Press Release.
At best, this means that MtGox is incompetent and unsuitable to handle anyone's money.
At worst, this is potentially FUD to attempt to crash the price of Bitcoin and thereby make it easier for what some considered a cash-strapped company to get out of a rut.